Back at it
Good to be back working with Ze Murillo in the gym. Hard work but loving every minute. Doing lots of alternative styles of training and hardly any weights which is good at keeping me interested and focused.
Tahiti!
Had a great time in Tahiti. The time we spent there was awesome and we made the most of the three weeks fitting lots of training and sight seeing. My racing went pretty well too 50 Free 23.91 heat (5th) 23.36 final (3rd) 50 Fly 25.00 final (1st) 100 Free 54.77 heat (8th) 52.42 final (5th) 25.9/26.5 splits Thanks heaps to the guys from Tahiti who organised our trip over there it was a...
Thank you
I want to take some time to say thank you to the people who have supported me and helped me along the way. I feel sorry that I wasn't able to make it for you all but I thank you for supporting me at all!  Firstly I give the glory to my Lord and Saviour Jesus Christ, without Him I would be nothing. Thank you. My Mum, Dad and sister, I can't overstate the amount of love and support...
2012 Olympic trials
Ok so after a long week at trials I unfortunately did not achieve my goal of making it to London. The competition started off very well with two PB's in the 50 fly and things looked good heading into the 100 and 50 free later in the week. After an average heat swim and failing to make the A final in the 100 free I swam in the B final. With a very quick first 50 (23.79) I found out just how...
MY TURN!
Wellington
Just arrived back from the capital after training down there with my coach and watching the best age group swimmers compete at NAGS. It was an exciting week with great racing but I also got to do some good training and a couple of time trials in a LC pool. Some results for you: 50 free TT thurs 23.12 50 free TT sat 22.85 Dive start 25 9.7 Push start 50 25.3
Akl Opens 2012
Just finished Akl Opens in the weekend, had some good races and feeling good about the build up to trials. BOOM! My results were as follows: 50 free skins round 1 (23.43 1st place) round 2 (23.42 1st place) round 3 (23.44 1st place) Final round (23.53 2nd place winning time 23.51) 100 Free heat (52.24 2nd place) Final (52.34 3rd place) Batty cup relay...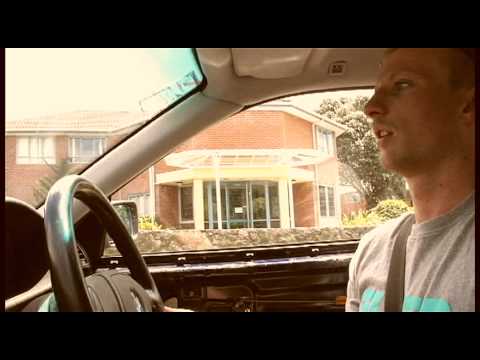 2012
Wow what a start to the year, already feeling excited about what this year holds and feeling good about how swimming is going. Training is good swimming somw really quick times and just amped about trials in march!! Now is the time
Training Camp
This week I have been at training camp in Rotorua. The training has been intense (3 swims per day) Have been very tired and sore but at the same time feeling very confident that I'm doing the right thing and that this is helping me get faster!!! Some good things I've done at camp so far 95m underwater, 50m underwater in 21.2 (w fins), a set of 30x50 alt one easy one fast holding...
It's been a long time, I shouldn't have left...
Hey Hey Hey, It's been a good christmas and new years and now I'm back ready to go, just getting ready to head away on training camp in Rotorua!! Now is the time
Trust
Training is going well, felling really good about the work that I'm doing in and out of the pool!!! felt great tonight in training. Learning some things about my training that I once knew but have not been utilising in the last few seasons. You have to trust yourself to do the right work for your body and for the goals you have set for yourself. The time is now.
The Weeknd
This week has been good, training has been good and work was great! sun is awesome. Just taking a look at my swimming this week it has been ok, I still feel like there is alot more in the tank and although i don't really buy into the whole idea of mid-season training and racing being tough I feel like this week has been hard and my times are not a true reflection of where I'm at. ...
Mate!
has been a long time since I have posted anything haha, I have just been out of town for work for the last week which was a nice change. My results for the meet that I raced in recently were alright. 50 free 1st 24.10 100 free 1st 53.14 26.7/26.4 (in that order) Now is the time
Race time!
I will be racing tomorrow at a local level1 meet. I'm looking forward to it and feel like I got something special in the tank!  The time is now
Another week closer!!
The last week has been good, training was tough but I" m happy with the work that was done. Looking forward to racing on the 29th should be a good chance to race hard mid-season and see how I'm improving. Now is the time
Support this please
http://www.facebook.com/onlyonekidney Everyone please 'like' this page but more than that donate to his worthy cause. Not many people know but I only have one functioning kidney so by supporting this guy you are helping others like me to achieve amazing things and also get the support they need to get through what can be a very tough experience! cheers
Grindin'
Oh man this week has been good, training has been very good. I love the complexity of sport and trying to get the best out of yourself! Performance can not always be put down to one simple thing like just training hard or having a special diet. It's usually a combination of all sorts of things but one thing I love working on and always try to be good at is the mental side of things. Being...
Auckland Relays
Just finished racing at AKL relay champs, we finished up with three golds and one silver. Some solid swims and good times but also some good things for me to work on in the upcoming season!!! This is the time.
What's up!
Swim, Dryland, Run. good day of training but looking forward to resting tonight and getting back into the pool tomorrow!!
Let's get it popping!!!!!!!!
Let's get back to a good week of training, feeling good about the rest of the year and all the opportunities that it will bring. YEYAH! Let's get it popping!!!
Basketball
Go the Tall Ferns and Tall Blacks!!!! Big series coming up. Smash It!!
Thank You
A HUGE BIG THANK YOU!!!! to Laser Mt Eden and everyone who helped out with the fundraiser that made it possible for me to get to Queensland it is very much appreciated. Thanks again God Bless
SWIM TRIP TO QLD
Just finished a successful weekend of competition in Brisbane, overall I was very happy with my swims as they were all the fastest times I have done for a long time. My results are as follows 100IM 57.99 (2nd) 50 FREE 22.64 (4th) 100 FREE 50.03 (5th) 50 FLY 24.82 (2nd) 
Listen to advice and accept instruction, and in...
In the last few weeks I have been working with Cameron Gibson in my training, he was one of the greatest freestyle sprinters in New Zealand's history. I have been enjoying his input and I am learining a lot of great things from him.
Queensland
On the 26th of august I will be heading to Brisbane to compete at their short course (25m) state champs, I am feeling good about how my trainning is going and am looking forward to heading over there to race!
Living the Dream
Things are going well with swimming but also with other parts of my life, I have just started a new teacher aide position at another school and what I realised is that teacher aiding is helping me to live out my dream. I always wanted to use my swimming as a vehicle to give back to some degree and at this point teacher aiding is giving me that chance and I thank God for it. I'm LIVING THE...
YO!!
Been a very busy last few weeks as I turned 21 and had my birthday and all of that. Having said that though, training is going really well and I am very pleased with some of the form I have displaying especially in my back end speed work. Just started going for runs with a triathlete by the name of michael poole check him out on http://michaelpoole.co.nz/ my legs are feeling tired but I can feel...
That's ILL!!
Got some kind of tummy bug last week so i ended up missing a few days of trainning, lost some weight but I'm back ready to give my swimming a good crack this week!